You can reset your Resumonk account password by clicking on the 'Forgot password?' link on the login page: https://www.resumonk.com/login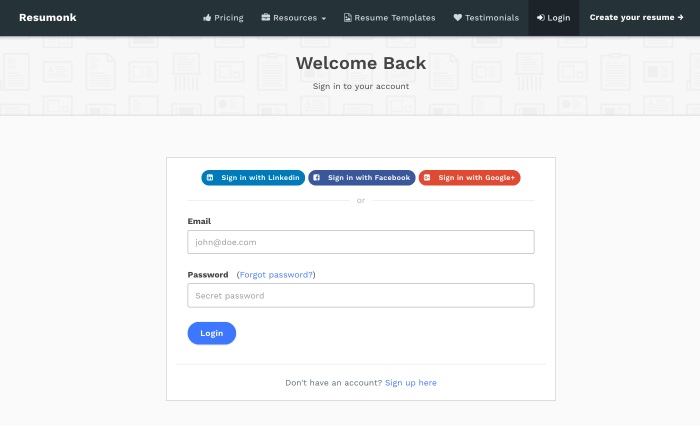 You will be redirected to the 'Reset Password' page where you enter your email address and you'll receive an email with the password reset link.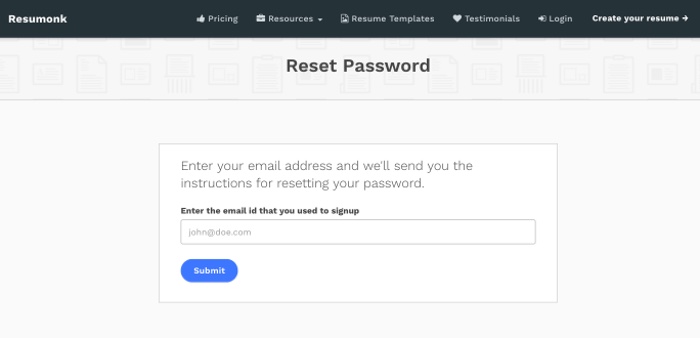 Note: In case your email address is not recognized, you can try your alternate addresses as well.
If you had created your account using your LinkedIn or Facebook credentials, then you should enter the email address linked with that particular account.