You can choose a template for your resume & cover letter on the 'Preview & Download' tab.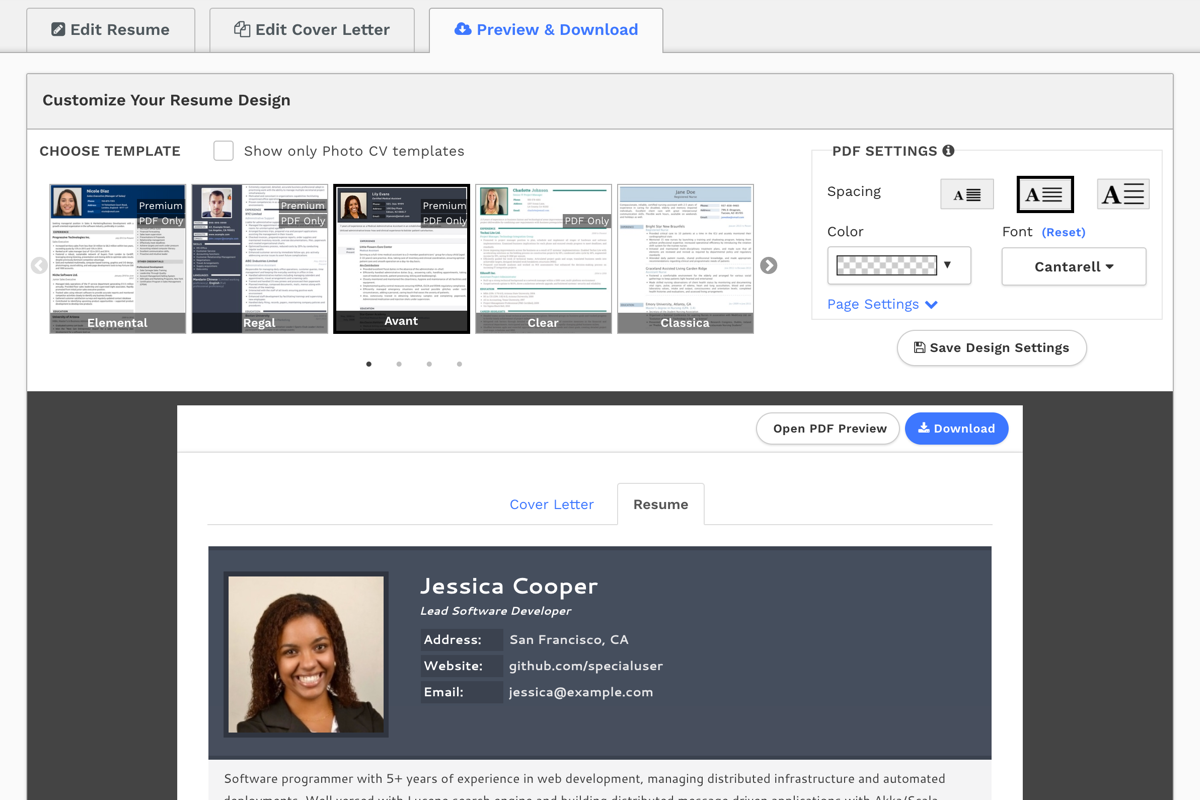 You can click on any of the templates and see how your resume would look in it.
You can easily see all the photo templates by selecting the 'Show only Photo CV templates' checkbox.
Please click on the 'Save Design Settings' button once you are happy with your selection.